While the Samsung Galaxy S22 series has a January 2022 launch date likely, we wanted to have a look at the newly emerging mobile phone technologies.
As a professional mobile phone repairer, you need to keep your finger on the pulse of upcoming technologies. If your clients ask you what is happening, they will expect you to know the answers!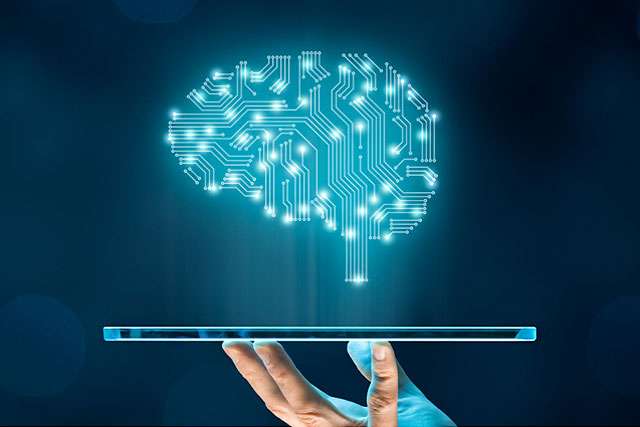 These are some of the top mobile technologies and trends dominating the year so far:
Artificial intelligence (AI)
Artificial intelligence has arrived and is starting to dominate the mobile phone environment. Some of the AI technology has been around for a while but it is becoming increasingly used by non-technical mobile owners. These include:
Alexa
Siri
Cortana
Google Assistant
All of these are examples of AI that your clients can install on their mobile devices right now. In addition to these popular forms of AI, mobile apps are now using software such as voice recognition to encourage hands-free use. Again, more and more people are using these options

Location-based technology
We know that smartphones and tablets are tracking their users' locations. That's not a secret. Your clients are becoming more aware of it now. They are noticing that when they download a new app, it requests their permission to use your location. In some cases, they will not be able to access all the functionality without giving the requested access. For example, think about a ride-sharing app such as Uber.
If an app owner is sharing your client's data, it means that a business can identify where a user is. That means that they can send them targeted ads based on the location. An example of this is when an app uses geofencing technology. Here's how it works.
Let's say you own a restaurant and have a mobile app. If an app user walks within a few blocks of your location, they'll receive a notification about your lunch special.
We've seen an increase in this strategy, and we'll continue to see it used in the future.

Augmented reality
Augmented reality takes something that's real and modifies it.
One of the best examples of this is the face filter options on Snapchat. Recently, Instagram implemented this feature as well:
Remember when everyone was going crazy about Pokemon Go? The entire premise of that game was based on augmented reality on a mobile device. Here are some statistics about the Pokemon Go game and how successful it was:
over 800 million downloads
more than 5 million daily active users
$1.2 billion total revenue
Those numbers speak for themselves. Based on the success of apps such as Pokemon Go, Snapchat, and Instagram, other businesses are looking at the inclusion of augmented reality into their mobile technology.

Syncing wearable technology with mobile devices
Wearable technology has become increasingly popular. This includes every day and popular items like fitness bracelets and smartwatches. There are also healthcare monitors and glasses that can be paired with mobile apps.

Mobile devices syncing with your home's technology
Mobile apps are being improved to help improve your clients' experiences within their own homes. There are apps already available that allow you to sync your home air conditioning and heating with an app on a mobile phone. It means the temperatures can be controlled whether they are home or not.
Home and business security systems can also be controlled using mobile technology. There are ever increasingly popular apps that have a video camera synced with the doorbell so users can see who is at your front door. Home security cameras on the inside and outside of the home can all be controlled and monitored from mobile devices.
There are even smart refrigerators that connect with mobile devices. This technology gives your clients the ability to see inside their refrigerator while they are shopping!

Enhanced mobile security
Saying that security for any mobile device is important would be an understatement.
With so much media coverage of the security breaches that big companies have been experiencing, consumers have become increasingly aware of the potential dangers of giving away their personal data.
The risks of providing sensitive information to anyone, especially through mobile apps is high on people's minds. Research has shown that security and distrust are the top reasons mobile users don't want to use mobile payment applications. Consumers believe that payments made this way will increase their chances of becoming fraud or theft victims. Only 5% of people think these types of payment methods reduce those chances. Technologies and extreme efforts are being made to try to convince your clients differently.
As mobile security improves and global app revenue rises, we'll see an increase in mobile payments as well. Among them are:
bank apps
PayPal
Google Pay
Samsung Pay
Apple Pay
Just look at the jump in the number of payment apps users we've seen in the last couple of years. These numbers are continuing to rise.

Transportation apps
For quite some time, we've seen apps for train tickets, local bus schedules, but these are indeed becoming more widely used. Ride-sharing apps, such as Uber, have been dominating for a number of years. Newer and more advanced apps are bringing transportation to a whole new level. Users are now able to locate a hireable scooter or bicycle from their mobile devices.
When they approach the transport, they can unlock it using cameras on their smartphones. Users get charged for the length of time they used the bike or scooter. When they're done, they can leave it anywhere.
This newly emerging technology combines both location-based services and mobile payments.
In short, we are in an extremely exciting era where the emerging mobile device technologies have no limits! As professional repairers, you need to continue to expand your knowledge and ability to repair these advancing phones. You have access to the top OEM parts available via our provision and we look forward to continuing to supply you with these superior and reliable parts!