Manufacturer Refurbished Apple
On average our price is 20-30% cheaper then advertised by the OEM. And, all products come with 1 year Apple Care warranty!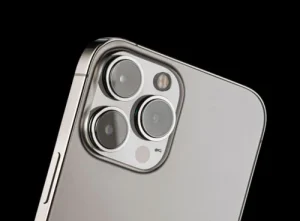 Mobile Source Group is an ambassador for the circular economy. We distribute manufacturer refurbished Apple devices and OEM spare parts.
Client Feedback continues to demonstrate, that working with Mobile Source Group give certainty you will:
Increase your profit margins
Have access to Apple products you can trust
Source the right stock through trustworthy channels
Buy at the most competitive rate. 
With regards, to our meeting the aim will be to understand your business and see if we can add value and if we can't we will give you advise accordingly.
Mobile Source Group would love to become your partner for Apple Manufacturer refurbished products.  Together we work on maximizing your margins and reach your goals with Apple refurbished products.
MACBOOK MANUFACTURER REFURBISHED
Every Apple Manufacturer Refurbished product, also known as CPO or certified pre-owned completes a rigorous refurbishment process that includes full testing that meets the same functional standards as new Apple products. These refurbished macbooks present and operate truly "like new" 
Here's what you get… 
Original retail packaging
Charger accessories incl.
Presented and operates like brand new
1 year warranty
ANZ spec as well as other regions 
Dealing with us gives you certainty that you and your clients receive Apple devices that present and operate like new. Apple calls this certified pre-owned.  Our products are exactly the same as advertised on the Apple website.
APPLE – BROWN BOX
With Apple devices we come across many disagreements/problems/issues on grade and functional testing standards.
At Mobile Source Group we hand-pick the best as-is Apple products for you. These are tested and graded by the manufacturer and put back in market with all assurance on quality and originality of product which any one can trust.
Apple as-is stock comes in the original bulk packing and only these handsets are officially allowed to be sold at various online marketplaces.
Our Apple Brown Box deals mostly cover iPads and we can also source iPhones and Macbooks as well